Report Builder: Version 3.1.16 Release Notes (Cloud/Server/DC)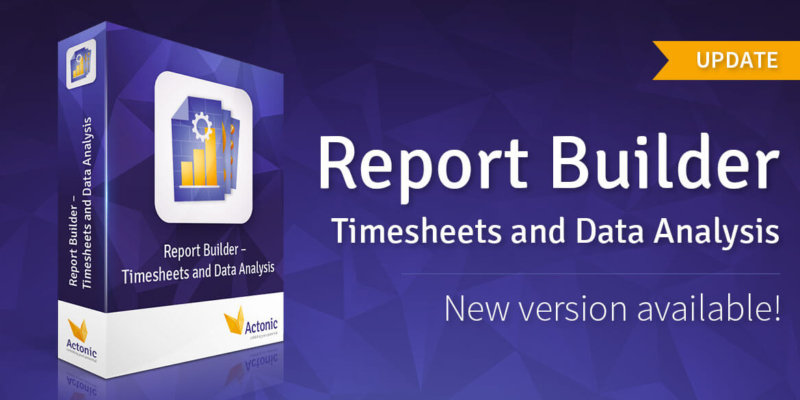 Pivot report
New feature: Our Pivot report now displays "Total by Row" and "Total by Column" by default for all types of aggregations.
New feature: New aggregation options have been added:

Count of comments – you can use it to calculate count of comments, grouped by Issue Type, Component, or almost any other system or custom field.
# Subtasks – count of tickets of subtasks type
AVG Time Spent – average spent time
MIN Time Spent – minimum spent type
MAX Time Spent – maximum spent time
New feature: We've added 4 new aggregation options for any custom field of numeric type: AVG, MIN, MAX, Σ. For example if you have the custom field "Price", which is number field type, in the aggregations list you will see 4 options:

AVG Price
MIN Price
MAX Price
Σ Price
New feature: The ability to select any custom field of "Select List" type to be used as aggregation option for "Group by" and "Columns" has been added.
Calendar report
New feature: The ability to use a few more fields for event cards has been added. You can select these field to show on the event card itself or in detailed pop-up:

Project
Affects Version/s
Assignee
Component/s
Description
Due Date
Environment
Fix Version/s
Labels
Linked Issues
Priority
Reporter
Resolution
Security Level
Bug fix: Events with duration more than 1 day are now displayed as single events for multiple days. Previously it was shown as a full day event for the start date only.
Hierarchy report
New feature: The ability to select custom issue types in our hierarchy report has been added. Now you can also see and edit your tickets in the hierarchy "Initiative-Epic-Story-Sub tasks".
All reports
New feature:

"Filter by" filed has been improved for Timeline, Pivot and Hierarchy report types.
Now you can check "Include parent and epic links issues" option.
Your chosen scope will automatically be extended with parent tickets (for sub-tasks) and parent Epics (for tasks, stories, etc.).

Improvement:

We've improved the drag-and-drop functionality for "Filter by", "Group by", "Columns" and other similar fields.
Now you can select an element by double-clicking on it.
Also, if some option allows only a single element to be selected, drag-and-drop and double click will replace your already existing element.
Interested in our upcoming Report Builder releases? Visit our roadmap on Trello