Report Builder: Version 3.1 Release Notes (Cloud/Server/DC)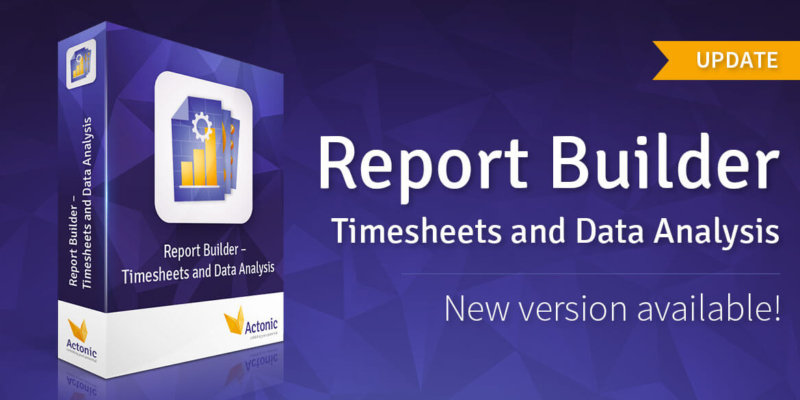 General
Major change: Both reporting sections "Time Reports" and "Scripted Reports" were merged into one section called "Reports". This change improves user experience and provides a common way to create reports of any type. All reports of "Pivot", "Timeline" and "Scripted Report" are now displayed in one dashboard. Report permissions were also simplified and users can share reports of all types through common sharing permission functionality.
Bug fixes and improvements: Multiple bug fixes and UI improvements in all the modules were made – icon updates, element sizes, colors and backgrounds have been updated.
Pivot and Timeline report types
New Feature: We implemented the functionality to export reporting results to Excel. You can now use 3 options for your reports: Export to Excel, to CSV, to PDF. Export to Excel is enabled by default.
Timeline report type
New Feature: Timeline report has been added as a built-in report for all the Jira projects. Find the link "Project Timesheet" in any project's navigation menu.
Interested in our upcoming Report Builder releases? Visit our roadmap on Trello