Report Builder: Version 3.1.18 Release Notes (Cloud/Server/DC)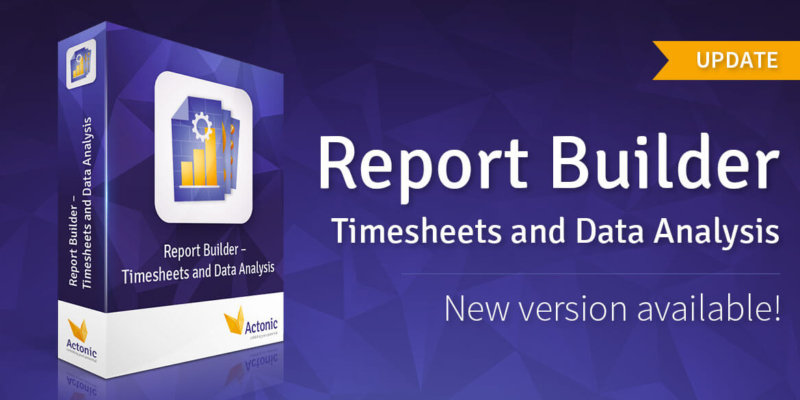 General
Improvement: We improved the overall performance of our app
Improvement: We added the ability to create a report for some particular task and add it right into ticket attachments in Jira with only one click.
My Timesheet report
Improvement: List of recent tasks has been improved, now you are able to see 2 additional tabs: "Recently viewed" and "Recently worked". Using these tabs, you can easily see your task you've worked on and log your time.
Quick Reports
Improvements: Header has been added for all exported files (Excel, PDF, CSV). Now you will be able to see the summary info regarding exported file right into content. This info has been added: Report name, Time of generation and all the input parameters.
Scripted Reports
Improvements: We've added a new invoice template "Simplified invoice template". Using this report, you can create an invoice with the following parameters: Invoice # (text field), User picker, Period picker, Rate (USD) (number), From (text area), Bill to (text area).
Interested in our upcoming Report Builder releases? Visit our roadmap on Trello