Report Builder: Version 3.1.9 Release Notes (Cloud/Server/DC)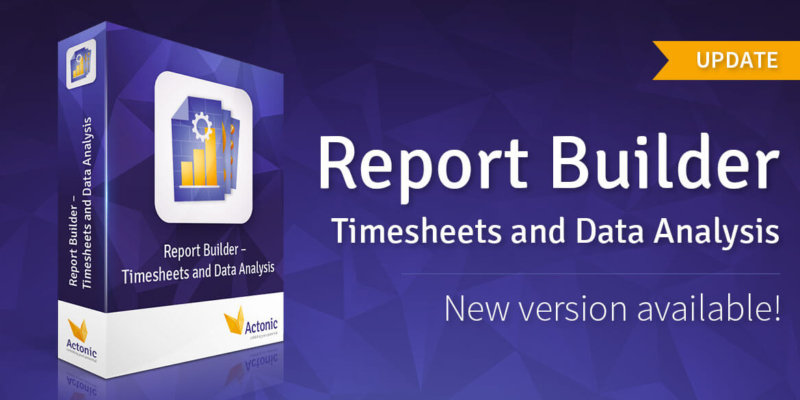 General
Improvement (for Server version only): We p

rovided

 the ability to select users who will be able to see the "Report Builder" link in the Jira main menu.
General Pivot
New Feature: "Total row" now calculates and displays the sum depending on the selected aggregation.
New Feature: New fields added in "Rows hierarchy" and "Columns" pickers: "Affects Version/s", "Resolution", "Created", "Due date".
New Feature: New aggregation options added "Σ Original Estimate",
"Σ Time Spent", "Σ Remaining Estimate".
New Feature: 

Exporting

 functionality implemented for General Pivot to support the export to Excel (by default), CSV and PDF.
All reports
Bug fix: We added a filtering for unsupported 

chars

. Previously the export to CSV didn't work properly with some special 

chars.

Improvement: Added a validation for deleted or not allowed values in "Filter By" component. A warning message will appear now if your report contains not allowed values.
Improvement: Added the ability to "Remove all group" and "Remove particular element from a group" in "Filter By" component
Bug fix: We fixed the issue with click to "Last viewed report". When the report was deleted, it produced an error before. 

Now a meaningful warning will appear. 
Gadgets
Improvement: Scope selector layout has been improved to fit 1, 2 or 3 columns dashboards. Your Scripted Gadgets will look perfect on any d

ashboard layout

.
Export Issue Panel
Improvement: Previously "Export Issue Panel" added redundant query parameter to all issue view pages. Now "Export Issue Panel" works fine without any extra query parameters and all the Jira URL paths are looking clean and as expected.